PLEASE NOTE: Due to the current pandemic we are experiencing issues with fright and vehicle costs which makes our operation un-viable at this time. We hope to be able to return to operation as things return to normal over the coming months.
Please fill in the following form and we will email you as soon as we are operating again.
The vehicles are available to African not-for-profit organisations and humanitarian groups, churches, hospitals, schools, public servants and those who help others.
Many of the above have or can obtain duty free entry to their country for donated vehicles.
How To Order
Complete the online order/application form
An order invoice with full payment instructions is emailed to you
Make payment via international bank transfer according to supplied instructions
Your vehicle(s) are shipped to the selected destination on receipt of full payment
You are responsible for any and all costs in Africa
Shipping documents and gift certificates will be sent to you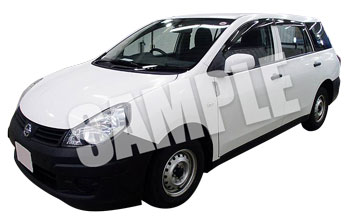 Sample picture only. To keep costs down for you, we cannot show individual photos of every vehicle we have available. The photo above is a good representation of the quality of our vehicles.
Station Wagons
Strong, economical
450kg capacity
Can carry 5 passengers or goods
Large roof for roof rack
Can fit a stretcher
Costs
Car Cost (Donated)
US$0

Export costs

De-registration
Customs clearance
Inland transport Japan
Documentation

US$700
Freight
US1300
Landed Cost (Export & Freight)*

US$2000
---
*PLEASE NOTE: Some countries may require you to pay an additional $200 export test fee
---
The above organisation accepts a vehicle as a donation and will not claim against the donor for the performance or condition of said vehicle. Furthermore the recipient accepts responsibility to pay all notified costs that relate to supplying the vehicle for shipment to Africa: Commission, Freight, Packing, Customs Agent Clearance, Insurance, Japanese Export Release.
All costs plus US$300 per unit for JAAI test if you require it.